ROOMS

Superior, Superior Plus +, Deluxe, Junior Family, Connecting Room
SPORT COMPLEX

Healthy lifestyle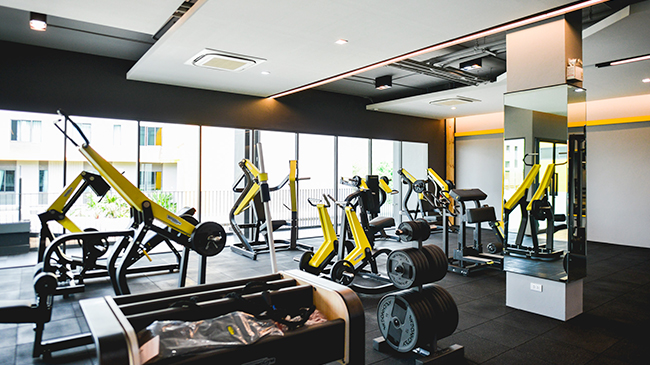 9D SPORT COMPLEX
SPORT COMPLEX
9D Sport Hotel and Sport Complex 9D Sport Hotel's customers have at their command the facilities of '9D Sport Complex': a large gym, the most modern fitness rooms and exercise equipment in the region
RESTAURANT

Family-friendly dinners
WATERPARK & POOL

Enjoy mood with family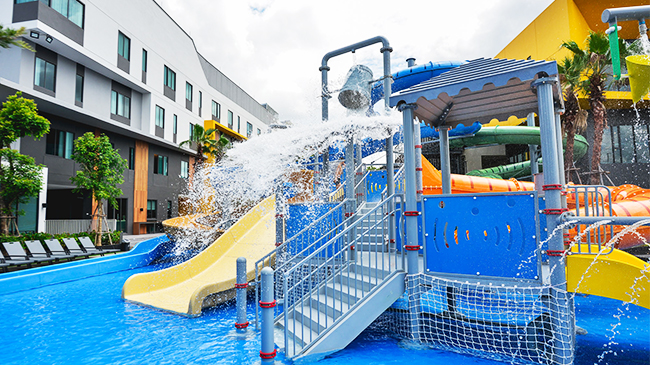 WATERPARK & POOL
9D Water Park and swimming pool are a perfect place to escape the summer heat and have lots of fun.
ABOUT US

For your happiness
9D
With her success in creating 'Bobae Udon', Petch Sathitsumpan, CEO of Bobae Udon Co. Ltd., has realized a goal to support her community in a growing and fast changing economy. Bobae Udon has become the largest wholesale market in NortheastThailand, and continues to contribute to the economic growth of both Udon Thani and nearby provinces.
Now, to promote prosperity and health in the community, Ms. Sathitsumpan has just opened her '9D Sport Hotel'. 9D Sport Hotel is a newly built, stylish, full service hotel with all of the perks and services expected from a modern first class hotel: clean; comfortable and spacious rooms; large conference facilities; restaurant; coffee shop; and healthy drinks shop.
But it has gone further, beyond those expectations, with fully equipped facilities, rooms, and services that aim to promote the better health of every family member in a relaxing environment:
Within its 14,000 square meters 9D Sport Hotel and Sport Complex, 9D Sport Hotel's customers have at their command the facilities of '9D Sport Complex': a large gym; the most modern fitness rooms and exercise equipment in the region; and services from trained specialized staff. Outside, visitors of all ages will also enjoy a complete waterpark and swimming pool designed for fun and comfort, with all ages and abilities in mind.
MAP

Welcome to 9D Sport Hotel